MOLLY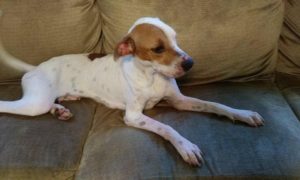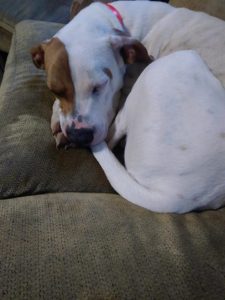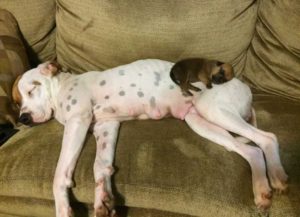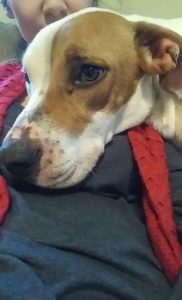 Molly is a wonderful dog!!  She loves everyone she meets, gets along great with other dogs!  She IS food aggressive, so needs to be fed separately, from others!  She is spayed, UTD on vaccines, on HW preventative.  We pulled Molly from the shelter, the day after giving birth to 11 puppies!  Her role as "mommy" is done, and she is most deserving of a wonderful home of her very own!!
Adoption fee $200
~~~~~~~~~~~~~~~~~~~~~~~~~~~~~~~~~~~~~
AMOS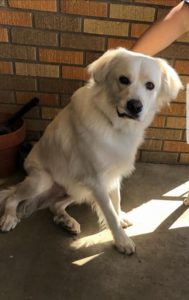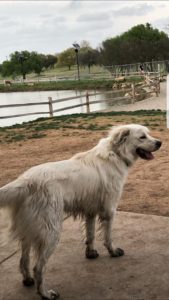 Amos is a Great Pyrenees, who is wonderful with everyone!  He loves sharing his foster home with other dogs, as well!  Amos is FULLY  VETTED, and ready for his forever home!
$adoption fee $300 
~~~~~~~~~~~~~~~~~~~~~~~~~~~~~
THEO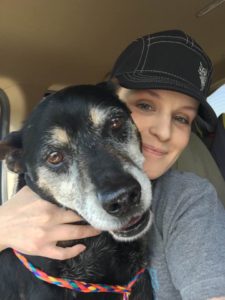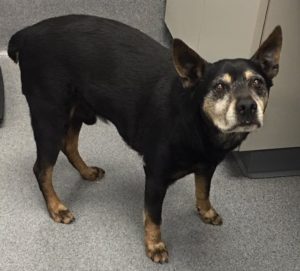 Theo is a super sweet senior, who was pulled from the shelter recently.  He has a sweet spirit, loves other dogs, and wants to please!  Theo is approximately 10 yrs old, but we hope he still has many years of love to give someone!
Adoption fee $75
~~~~~~~~~~~~~~~~~~~~~~~~~~~~~~
RANGER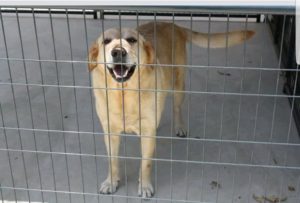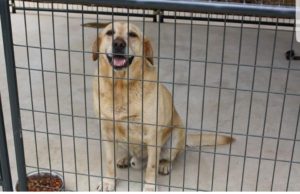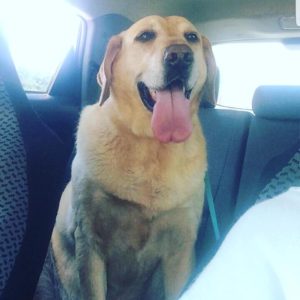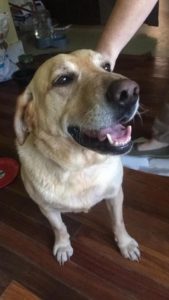 Ranger is a VERY sweet, older gentleman, who gets along great with other dogs!  He is laid back, rides well in a car, loves children and loves to be loved on!  He is currently undergoing heartworm treatment, which will need to continue, until the process is completed, and the heartworm are gone.
~~~~~~~~~~~~~~~~~~~~~~~~
Ranger (2)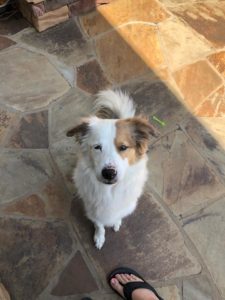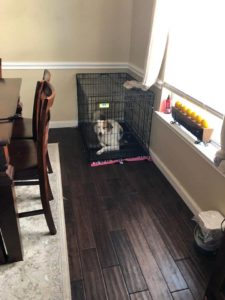 Ranger is a WONDERFUL dog!!!  He is super sweet and friendly, great with kids, crate trained, house trained, walks well on a leash, does fine with any animal he comes in contact with, no jumping on you, no jumping on the furniture, HE negative, neutered, UTD on vaccines.
*Adoption fee $250
~~~~~~~~~~~~~~~~~~~~~~~~~
Kosho and Kogee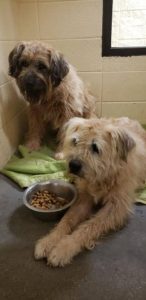 Kosho and Kogee are a senior bonded pair, who simply MUST be adopted together!  They are 11 and 8 yrs old, one is neutered, one is not, however, due to the age, our vet feels it risky, to put him under for surgery, so he will remain unaltered.  They are sweet, a little timid (owner passed away and family member dumped them in the shelter), so they just need some time to decompress, but they are calm, easy to handle, gentle and want to be loved.  They are both HW negative and on preventative.
*Adoption fee $150 (pair)
~~~~~~~~~~~~~~~~~~~~~~~~
Otter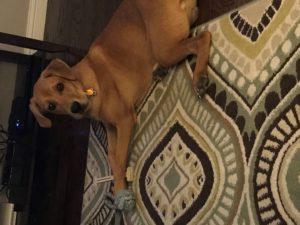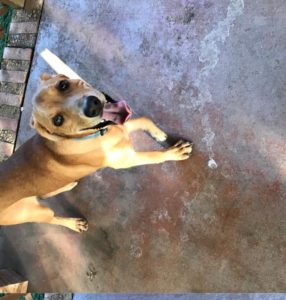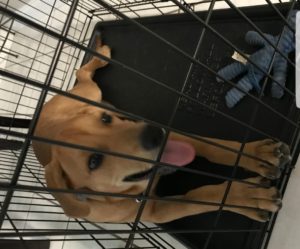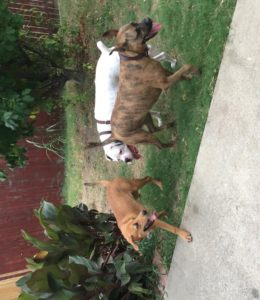 Otter is a fun and playful pup!  He is approximately 9 months old, HW negative, neutered, playful, protective, and loving!  Great with children and other dogs, and extremely loyal.
Adoption fee $275
~~~~~~~~~~~~~~~~~~~~~~~~~~~~
Sasha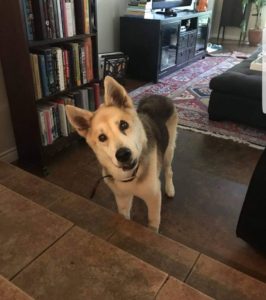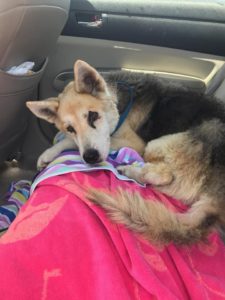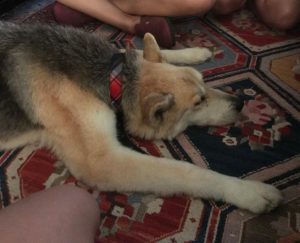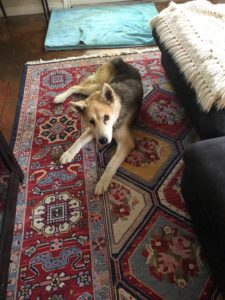 Sasha is super sweet senior girl, who just wants to be by your side!  She is approximately 8 – 10 yrs old, HW negative, spayed, great with children, other dogs and pretty much everyone!  She does have some arthritis in her hind end, and has a little trouble with stairs (on occasion), but she still gets around well!  She has an adorable head tilt, the vet believe could possibly be due to a previous stroke…we think it makes her even more special!!
Adoption fee $75