Kosho and Kogee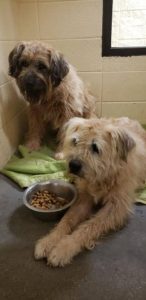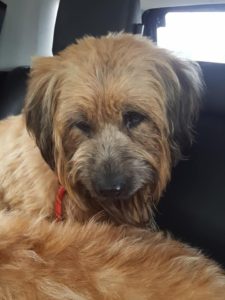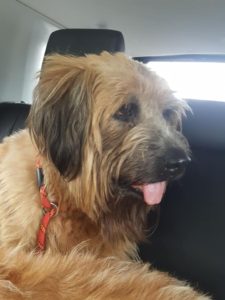 Kosho and Kogee are a both male  Kosho is approximately 11 yrs old, and Kogee is 7 yrs old.   Neither one are neutered, however, due to their age, our vet feels it risky, to put them under for surgery, so they will remain unaltered.  They are sweet, a little timid (owner passed away and family member dumped them in the shelter).  They are both HW negative and on preventative.  Kosho grumbles (we call it talking), and Kogee is a quite love bug!
*Adoption Fee:  ($100) Kosho – ($200) Kogee
~~~~~~~~~~~~~~~~~~~~~~~~~~~~~~~~~~~~~~~~~~
Betsy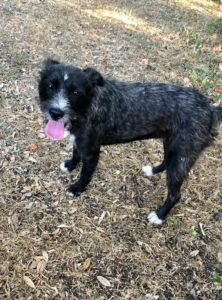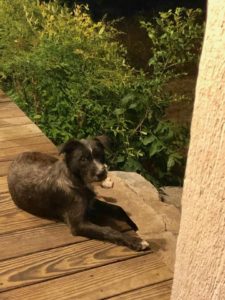 Betsy is a cute and sweet girl (Terrier mix), who likes to play with her doggy friends!  She is approximately 23 lbs, UTD on vaccines, spayed, and microchipped.  She loves to run and explore and especially loves to play in any water source she can find!!
Adoption Fee $275
~~~~~~~~~~~~~~~~~~~~~~~~~~~~~~~~
Josie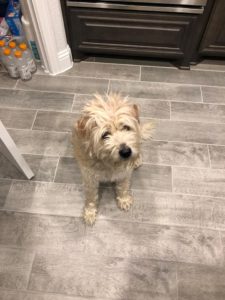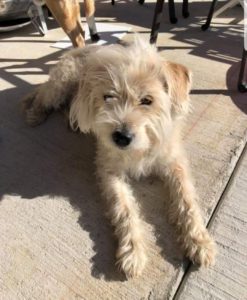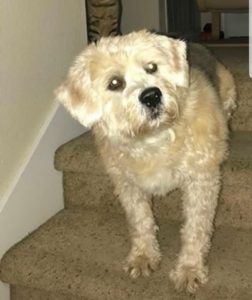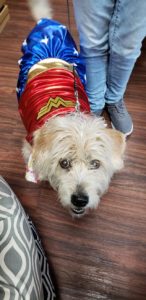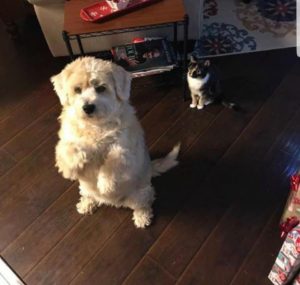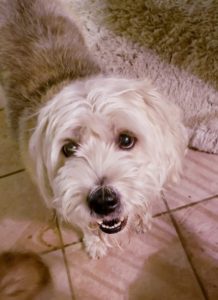 Josie is a very sweet and loving girl, who was recently surrendered to us, as she was diagnosed with Diabetes, so she will need insulin shots, every 12 hours.  She weighs approximately 53 lbs, UTD on vaccines, heartworm neg, spayed and microchipped.  She is dog and cat friendly, though we believe she may prefer to be fed in her own space.  If you are concerned about Josie's health, or the cost of insulin, please don't let that deter you from considering her as a family member…she received a good report from the vet, and her insulin only runs $36 every 4-6 weeks.
Adoption Fee $200
~~~~~~~~~~~~~~~~~~~~~~~~~~~~~~~~~~~
Bessie and Bert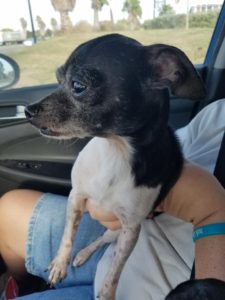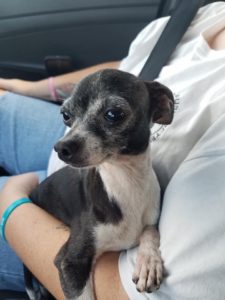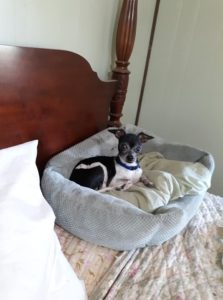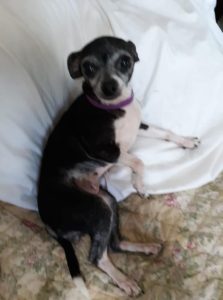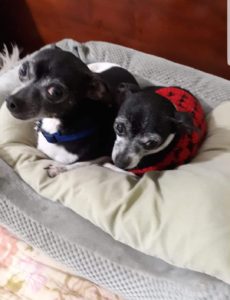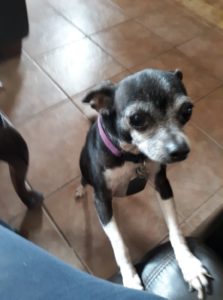 Bessie and Bert are a BONDED pair, so they will only be adopted together.  Both approximately 6 lbs, fully vetted, UTD on vaccines, altered, HW neg, microchipped.  These two are the SWEETEST!!!  They love to cuddle, love to lounge and they are super easy to care for.  They are potty trained, very sweet and just want to be loved on!
Adoption Fee $275
~~~~~~~~~~~~~~~~~~~~~~~~~~~~~~~~~~~~~
Coal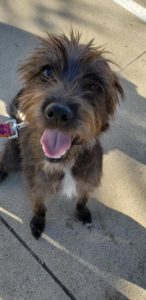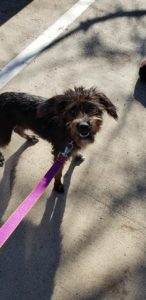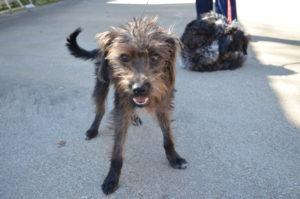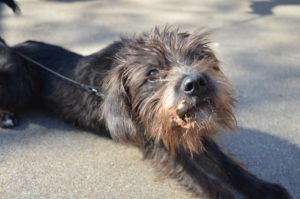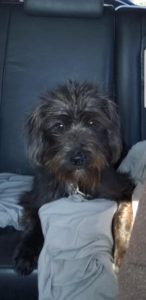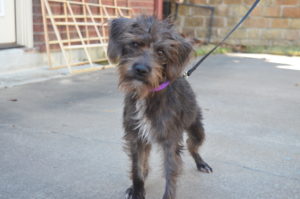 Coal is a Terrier mix and CUTE as can be!!!!  He is fully vetted, UTD on vaccines, heartworm negative, microchipped.  Coal weighs approximately 12 lbs, walks well on a leash and loves to play.  He gets along well with other dogs, as long as there is a slow introduction.  If he is approached by another dog while he is crated, he will growl and bark.   Coal loves children so he would be happy having some playmates to wear him out!
Adoption Fee $275
~~~~~~~~~~~~~~~~~~~~~~~~~~~~~~~~~~~~~~
Tucker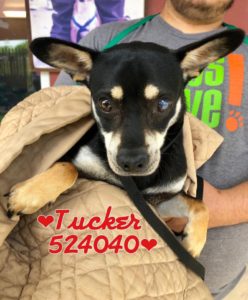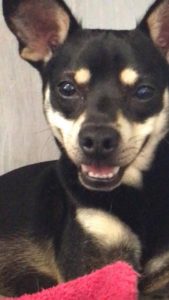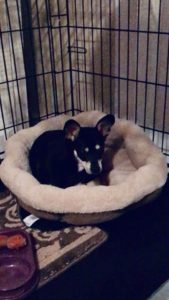 Tucker has been with our rescue for a while, as he is a very timid little guy.  He is sweet and will let you pet him when he feels comfortable, but he needs someone to give him space and let him adjust at his own pace, as he will need time to decompress.  He is fully vetted and microchipped, seems to love children (though he is not the rowdy and playful type).  Tucker does not like to be leashed, as he will do the alligator roll, if a leash is out on him.  Tucker needs a loving patient family to help him to learn and trust.
Adoption Fee $250
~~~~~~~~~~~~~~~~~~~~~~~~~~~~~~~~~~~~~~~~ 
Mildred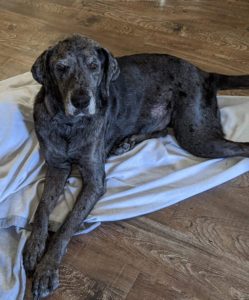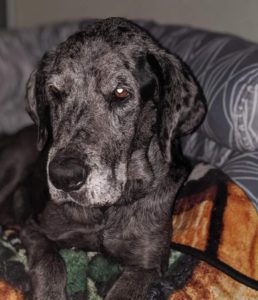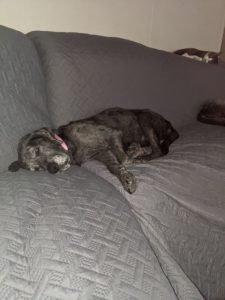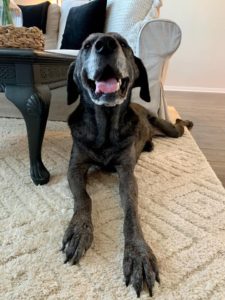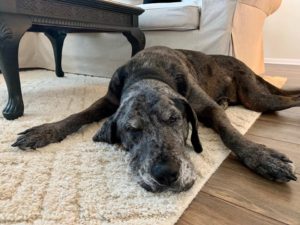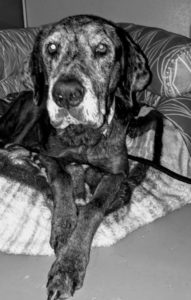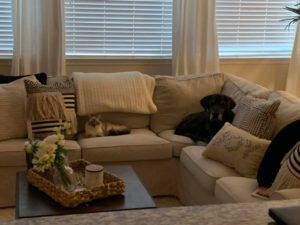 Mildred is the BEST dog ever!!!  She is extremely sweet, calm and loving!!!  Mildred is approximately 8-10 yrs old, approximately 65-70 lbs and does have a hard time getting up sometimes, as she struggles with some arthritis.  Due to her age, the vet feela she should not be put under for surgery, so she is not spayed.  Mildred loves children, other dogs and pretty much everyone she meets!!  She does just fine with cats, though she will get a little curious if they run from her.  If you are looking for a snuggle buddy….Mildred is your girl!!
Adoption Fee $250
~~~~~~~~~~~~~~~~~~~~~~~~~~~~~~~~~~~~~~~~~~~~~~~
Spook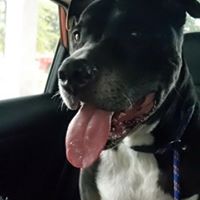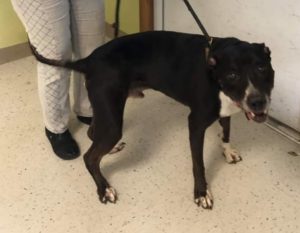 Spook is a SUPER sweet guy!  He is fully vetted, approximately 13 yrs old, neutered and HE neg.  He loves everyone including children, dogs, cats!!!  Spook loves to cuddle, walks well on a leash, knows commands and just wants to be near his person!!  
Adoption Fee $150
~~~~~~~~~~~~~~~~~~~~~~~~~~~~~~~~~~~~~~~~~
Barley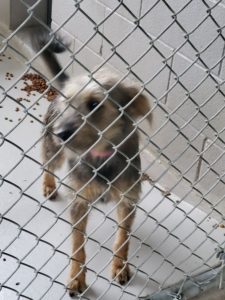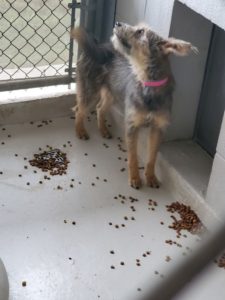 Coming Soon!!
~~~~~~~~~~~~~~~~~~~~~~~~~~~~~~~~~~~~~~~